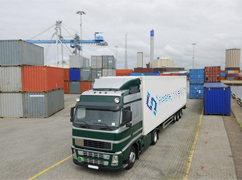 Swaraj Logistics
We Swaraj Logistics are one of the leading Transportation and Logistics company in the indian industry and own double home carriers to cater our clients' specific requirements and make the whole shifting process more easier and comfortable.
We the best transportation company use the international quality materials & vehicles to protect your goods from damage, moisture or dust. Our professionals have developed various ingenious solutions for all the problems that may be encountered.
Find Out More
Packer & Movers Service
Swaraj Logistics is the leader in transportation technology, we view it as our corporate responsibility to maximize the environmental benefits of transportation.
Deliver safe and competitive products to our customers.
Transferring best practices and knowledge, especially in less industrialized countries where we have a presence.
We have vehicle fitted with tail lift so that heavy goods can be loaded / unloaded with the least number of labour.
Read More
Warehousing Service
Swaraj Logistics has become one of the most trusted names in providing the most reliable Warehousing Services. The warehousing facility includes multiple loading docks with ample space for staging of materials for receiving and shipping. We know the importance of safety of freights while forwarding them to a different destination. We realize that any damage to freights can cause a significant loss to our customer. Therefore we take essential safety measures to ensure that no harm is incurred while transportation.
Read More