Outbound Logistics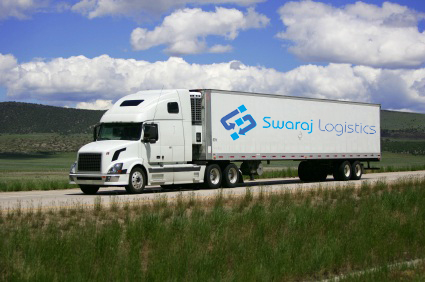 Our global leadership in outbound logistics means you can depend on us to deliver goods and impeccable service to your customers.
We work closely with leading companies in almost every industry sector. And our unique focus on Operations excellence and our LEAN culture ensure that we work to continuously improve your supply chain performance.
The outbound logistics service is provided to enhance the value of your product. The primary objective of Swaraj Logistics is to manage the information and product of our customers, in order to facilitate them to keep track on their products right from manufacture till it's delivered in customer's place. Logistic solutions provided to our customers which give them leading edge information on their products.
This activity has been fine tuned to offer the customer expediting, quality checking, invoicing, planning, storage and selection of the best Air/Sea mode to keep up seamless flow of goods and information to meet with the demanding and time bound schedules of international houses.
Finding the right storage solution for you
automated warehouses for better space utilization, accuracy and security
bonded warehousing to minimize your customs and excise costs
dedicated warehousing when flows are predictable
multi-user warehousing for more flexibility
picking and packing customization of individual orders, postponed to optimize efficiency
Key Features
FCL & groupage ocean services
Multi-supplier consolidations
Inspection and warehousing capabilities
Complete documentation services
Document collection and management.